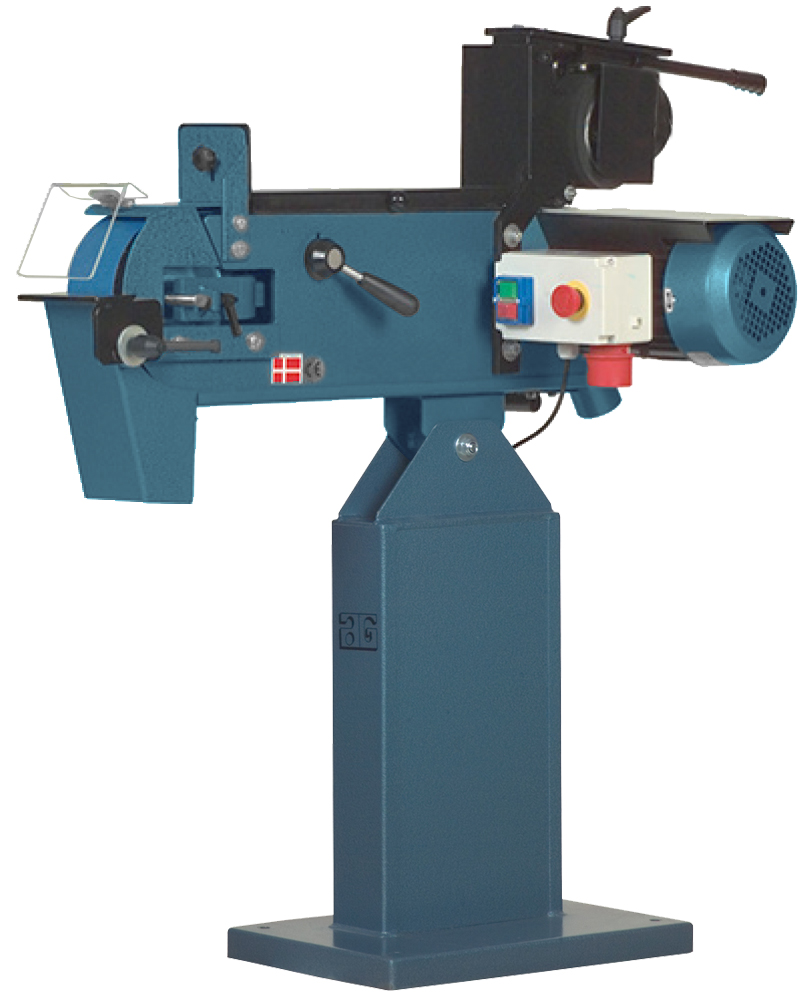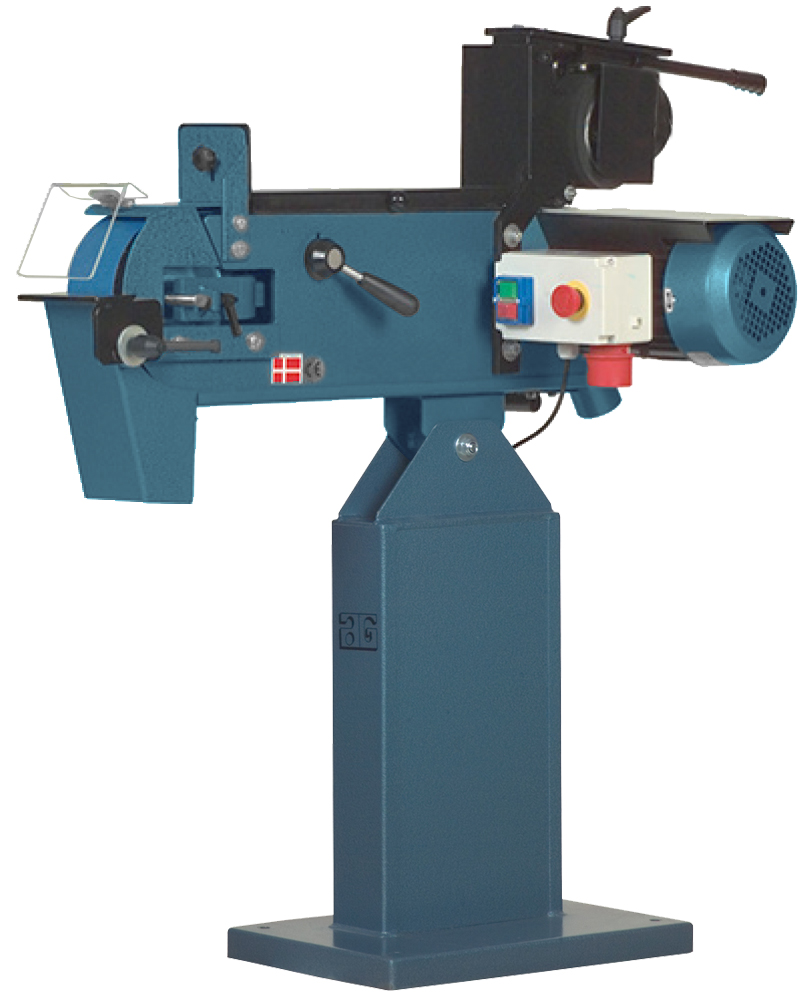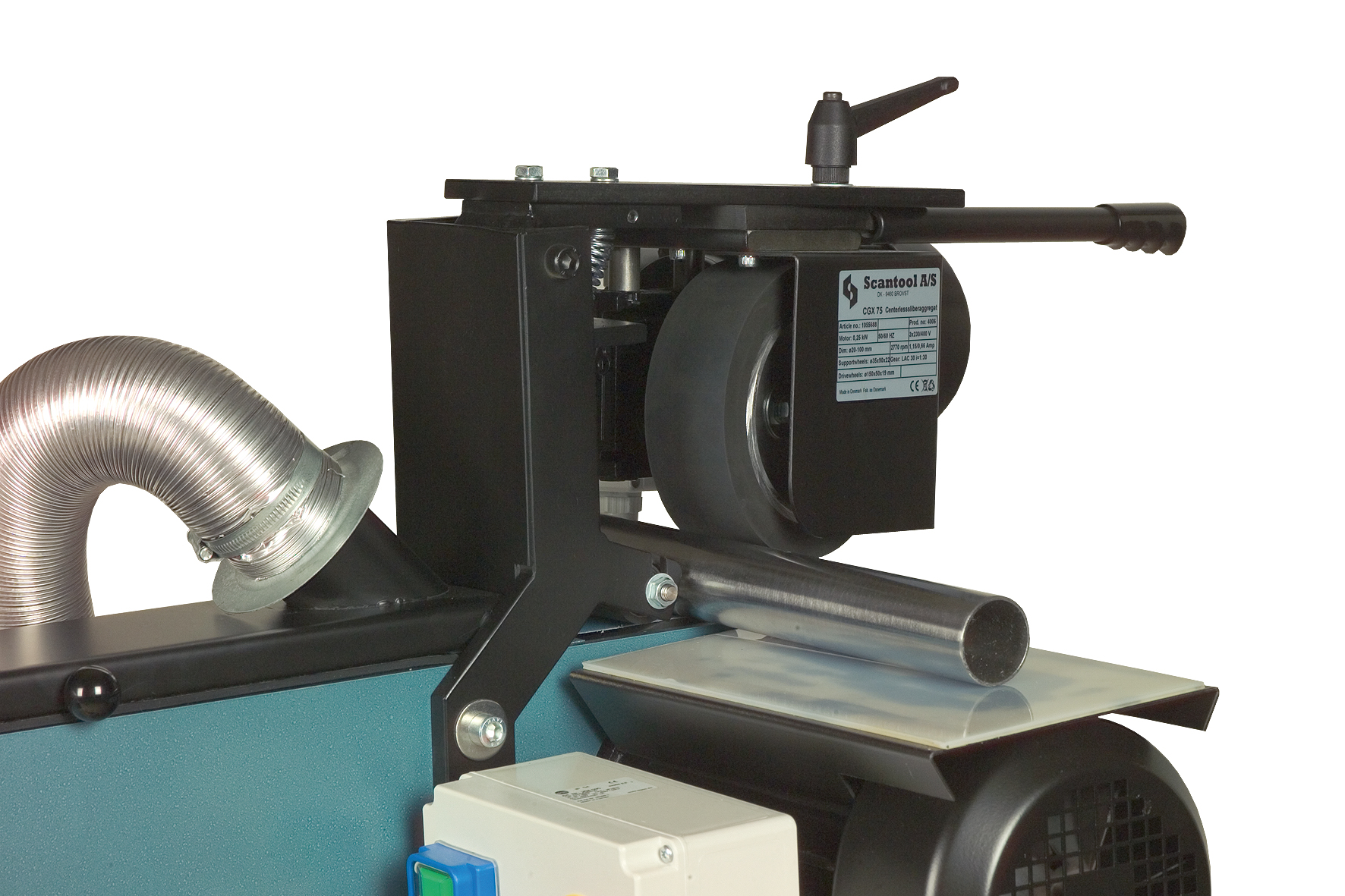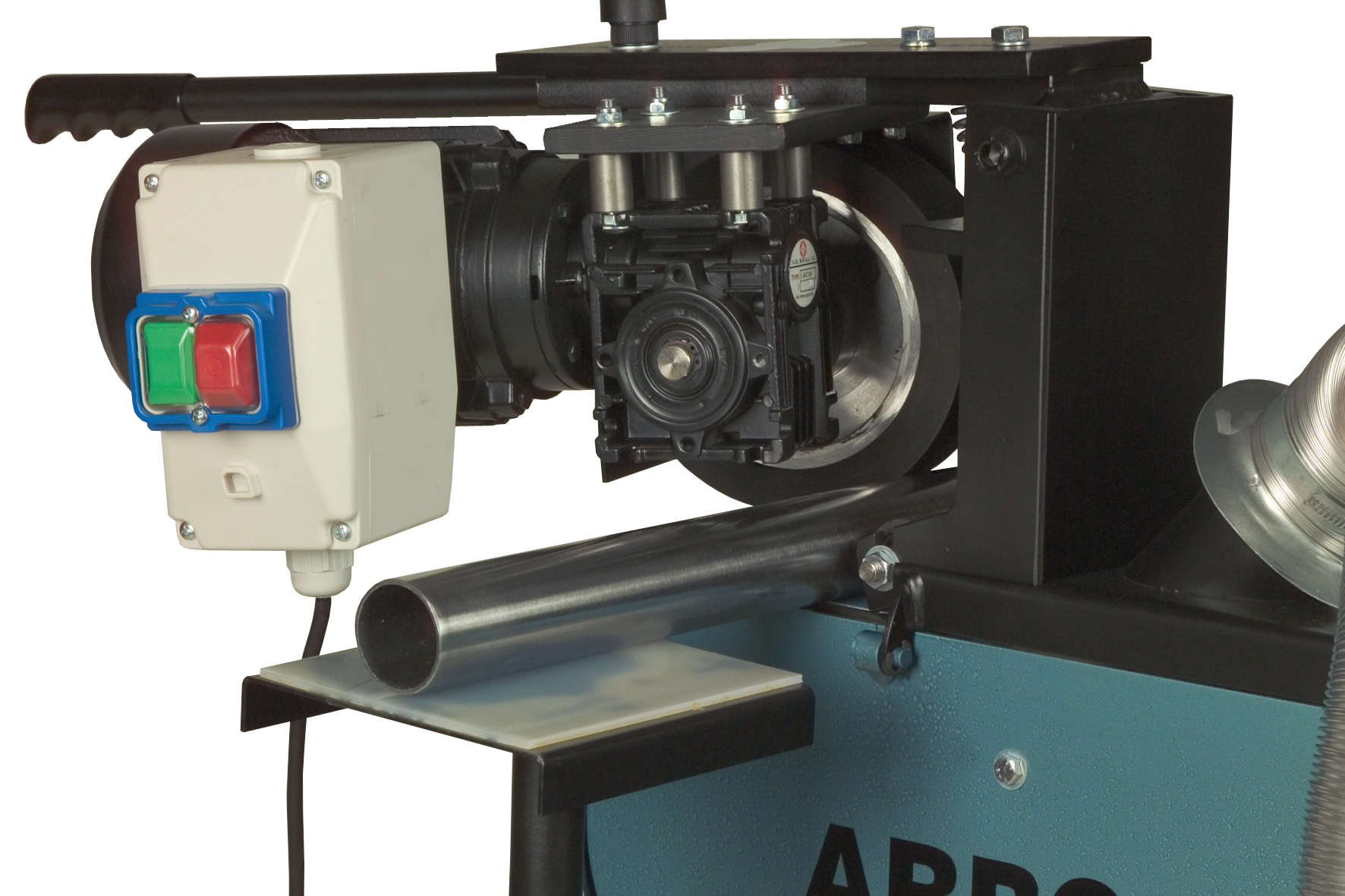 Centerless belt grinder - dry version
# 471232137
Centerless grinders - ARBOGA 75 CG
ARBOGA 75 CG centerless grinding and polishing machine is supplied with an attachment which can be mounted on all belt grinders with a 75x2000 mm belt and with a large grinding surface on top.
The centerless grinding attachment is easy to operate and grinds/polishes all pipes and tubes with diameters of between 10 and 120 mm.
ARBOGA 75 CG centerless grinding and polishing machine is unique compared to other centerless grinders on the market because they remain a belt grinder even when the centerless grinding attachment is mounted.
It is not necessary to take off the centerless attachment when using the belt grinder for normal grinding work. Both the contact wheel and the flat grinding surface on top are available for normal grinding and polishing even with the attachment on the machine.
Standard version includes:
• Centerless grinding and polishing attachment for pipes & tubes ø6-ø120mm
• Powerful motors 4,1 or 4,8 HP
• 5 years motor guarantee
• Enclosed grinding head ensures a very effective extraction system
• Thermal Overload No Volt Release starter
• Separate emergency stop
• Electronic Motor-brake
• Adjustable top work support
• Eye protection
• The working height can be set to the most optimum position
• Unique design for clean, quick and safe grinding
• Self-adjusting belt tensioner
• Danish top quality.
Print Me